We heard many stories from our local and international chefs how this high quality Truffle salts and Black truffle oil from Profine Food Stores had changed their menu for whole year without any limitation to wait for Fresh Truffle seasons.
Fresh Truffles are Only available for a few months throughout the year, truffles are a luxurious commodity. From casual truffle fries to blowout degustations, Aussie chefs use this seasonal ingredient to experiment every year. With only a few weeks of winter left it's time to get out and make the most of this 'black gold'.But now we are creating best dishes with affordable prices with these two ingredients Truffle oil and truffle salts .
POMEGRANATE LAMB CUTLETS with Black Truffle Salt of Profine Food Stores
Ingredients
8 Lamb Cutlets
Black Truffle Sea Salt, Profine food Stores
4 tbsp Mymoune Pomegranate Molasses, optional – extra to drizzle before serving
3 tbsp Simon Johnson Extra Virgin Olive Oil Organic
¼ cup Pistachio Nuts
3 sprigs Fresh Mint, leaves only
Method
Combine lamb cutlets, Black Truffle sea salt and pomegranate molasses in a medium size mixing bowl, set aside to marinate for 20 mins.
Heat frying pan over a gentle heat, add olive oil and pan fry cutlets until they begin to brown & the molasses begins to caramelise.
Flip and caramelise other side untl cooked through, approx 4-5 mins in total for medium rare (depending on size of cutlets.)
Serve cutlets on tray or slate, (optional) drizzle sparingly with extra pomegranate molasses and garnish with pistachio nuts & fresh mint before serving.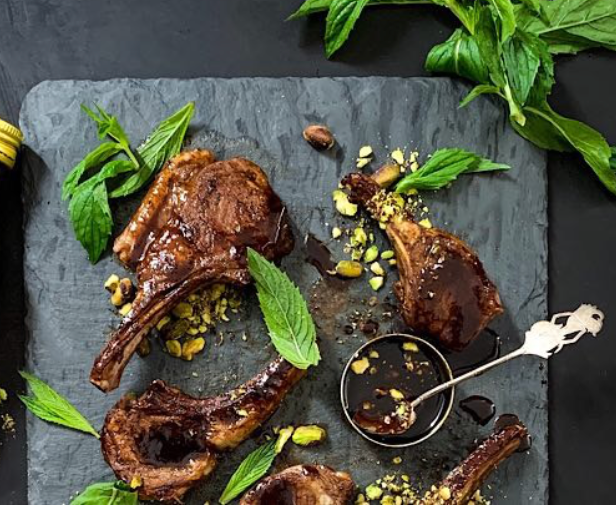 SUMMARY Truffles are considered a complete source of protein and are high in carbs, fiber and several micronutrients.
Visit our online store : www.trufflenz.co.nz